Picklish Checks Paddle
Regular price
Sale price
$78.00 USD
Unit price
per
Sale
Sold out
Look good, play good - We believe design alone can inspire people to get outside and play with community. Which is why we focused on creating a performant paddle without compromising on style.
FREE BONUS - Easily travel with your Picklish Pickleball paddle and gear with the stylish Picklish canvas tote bag.
Surface - The strong, durable, and rough fiberglass surface gives you unmatched control, empowering you to not only spin the ball but also defuse your opponents spin effortlessly and accurately.
Core - Polymer honeycomb core to deliver quiet shots with impressive level of control.
Grip - comfortable and sweat-proof grip enables you to play for hours on end and helps you avoid that mid-court crisis.
Shape and Edge-guard - Our classic paddle shape and low profile edge-guard, maximizes your sweet spot area to ensure you will never miss a shot.
Weight - 8 oz
Share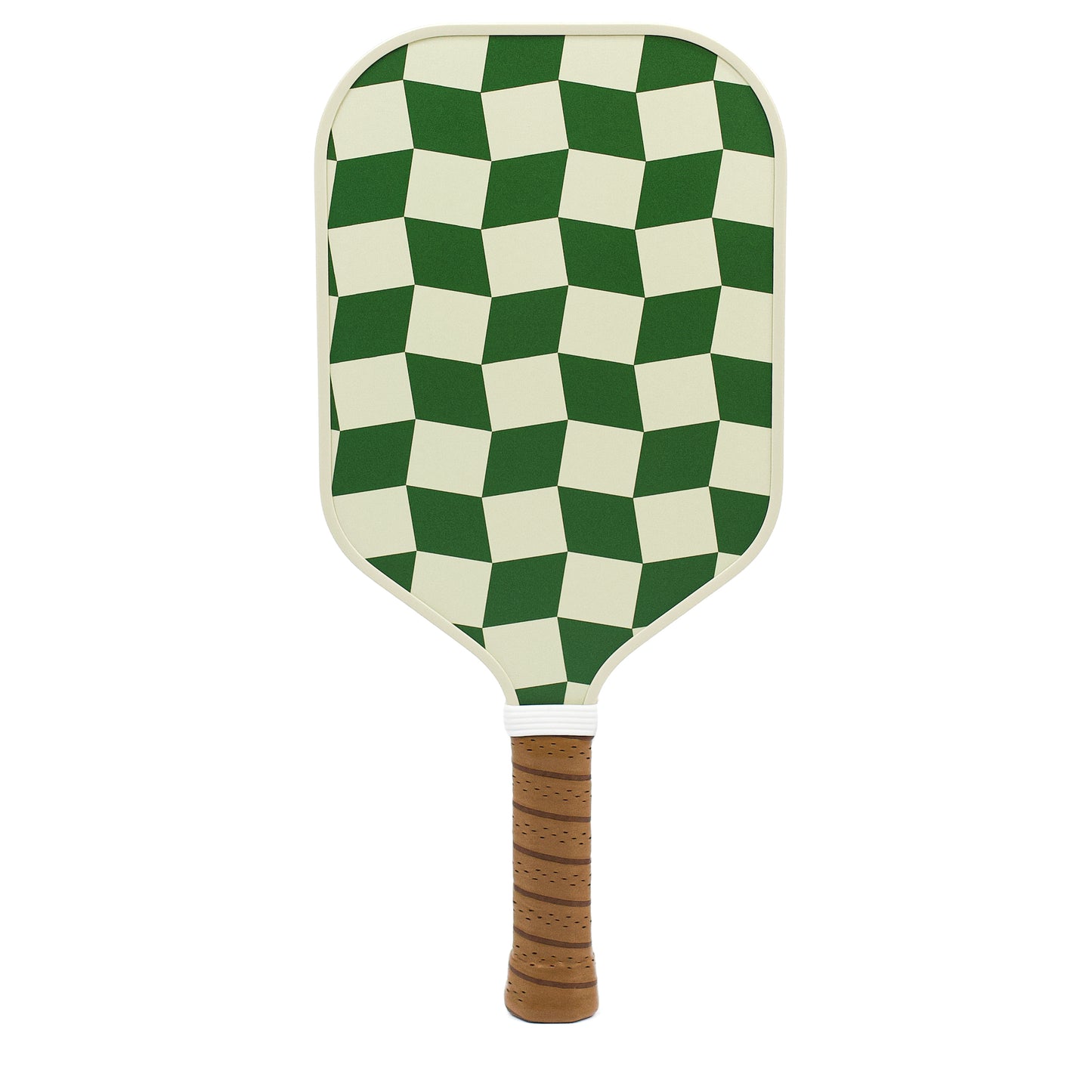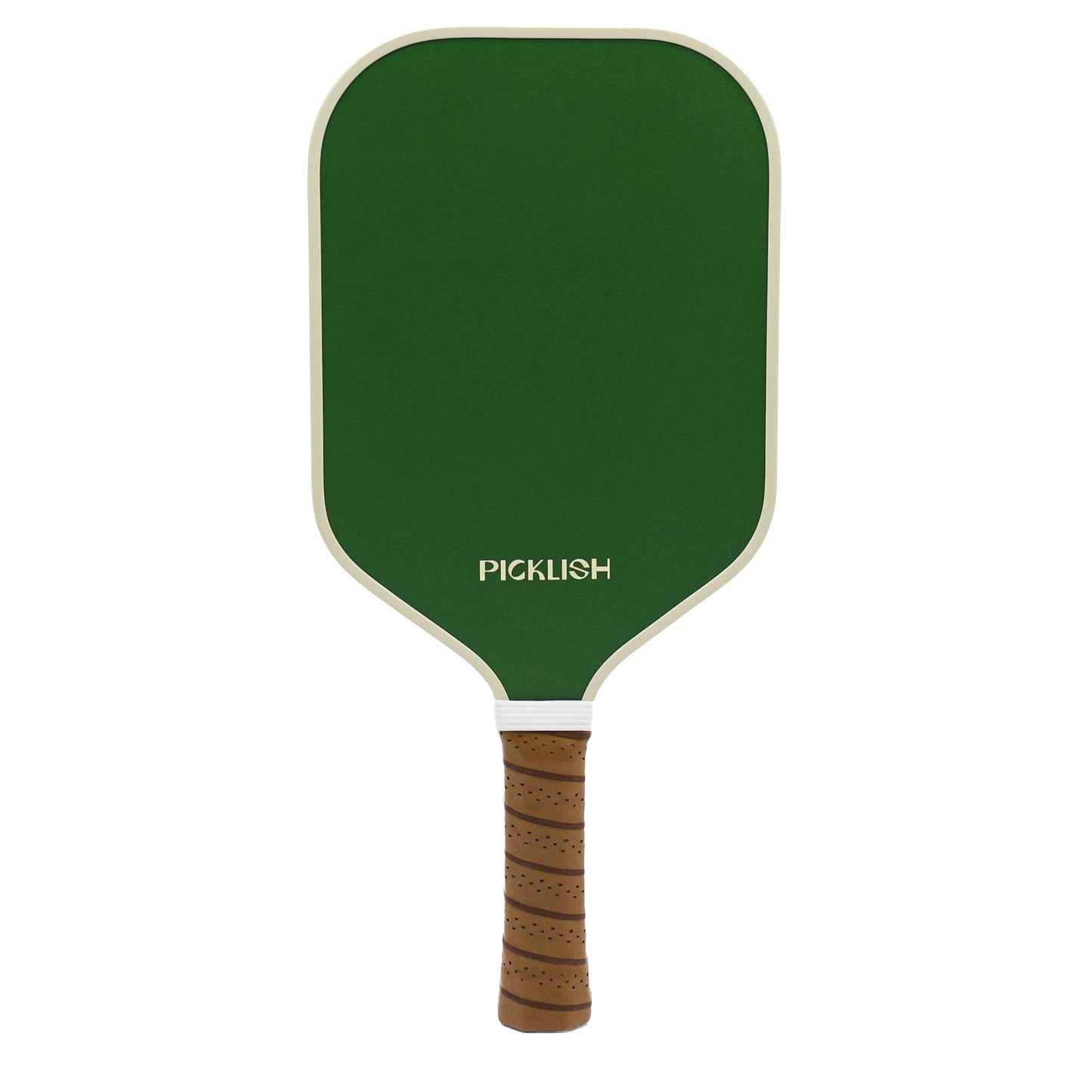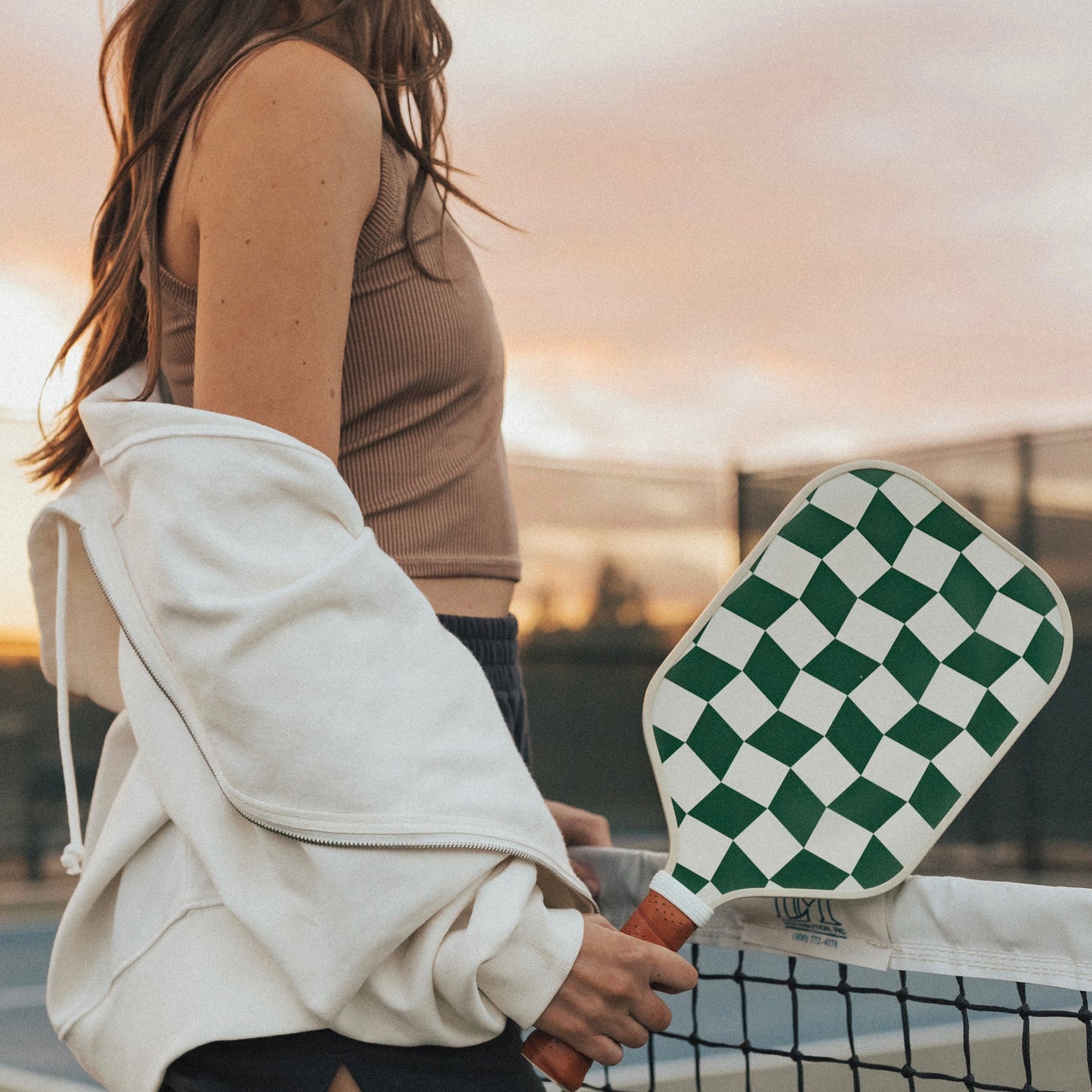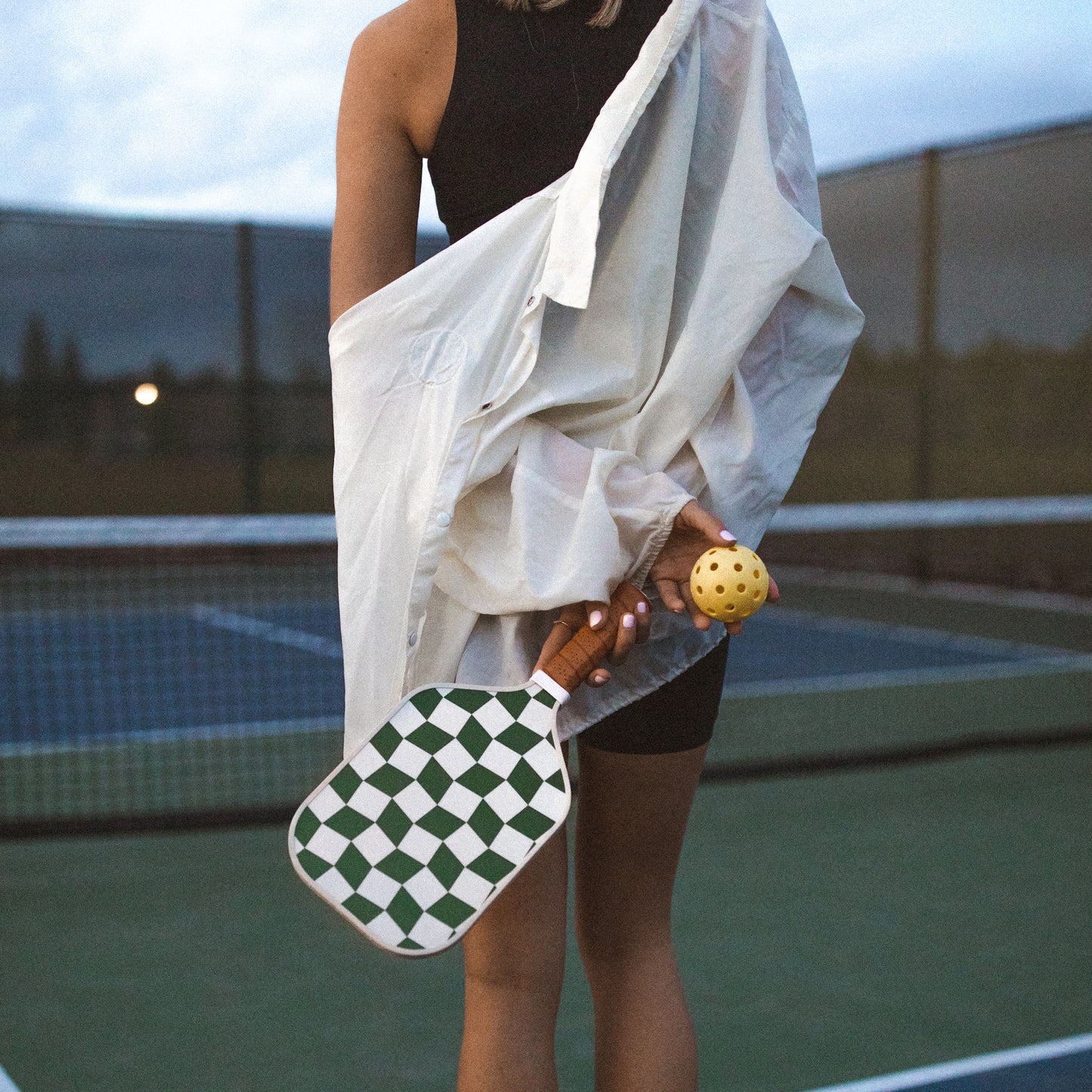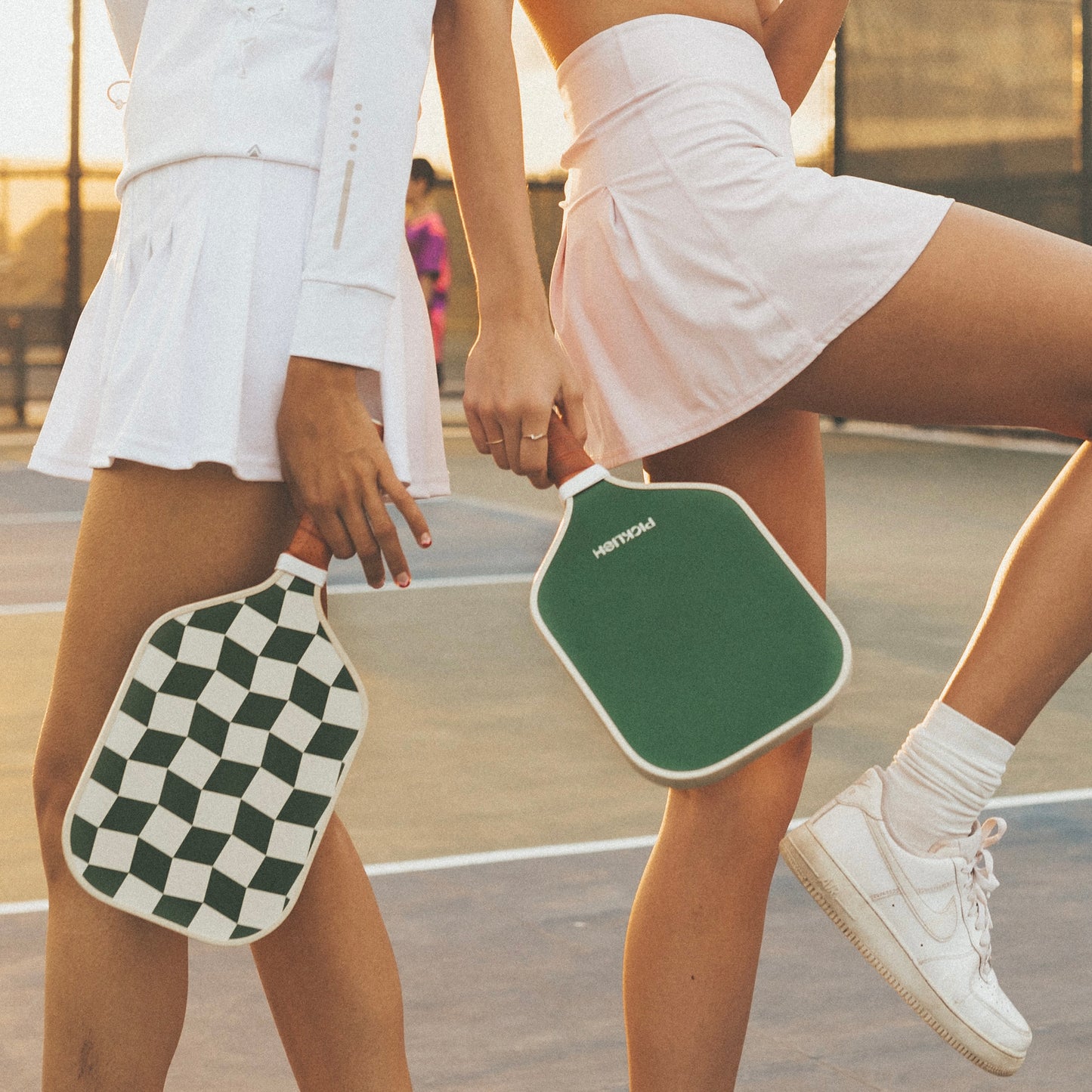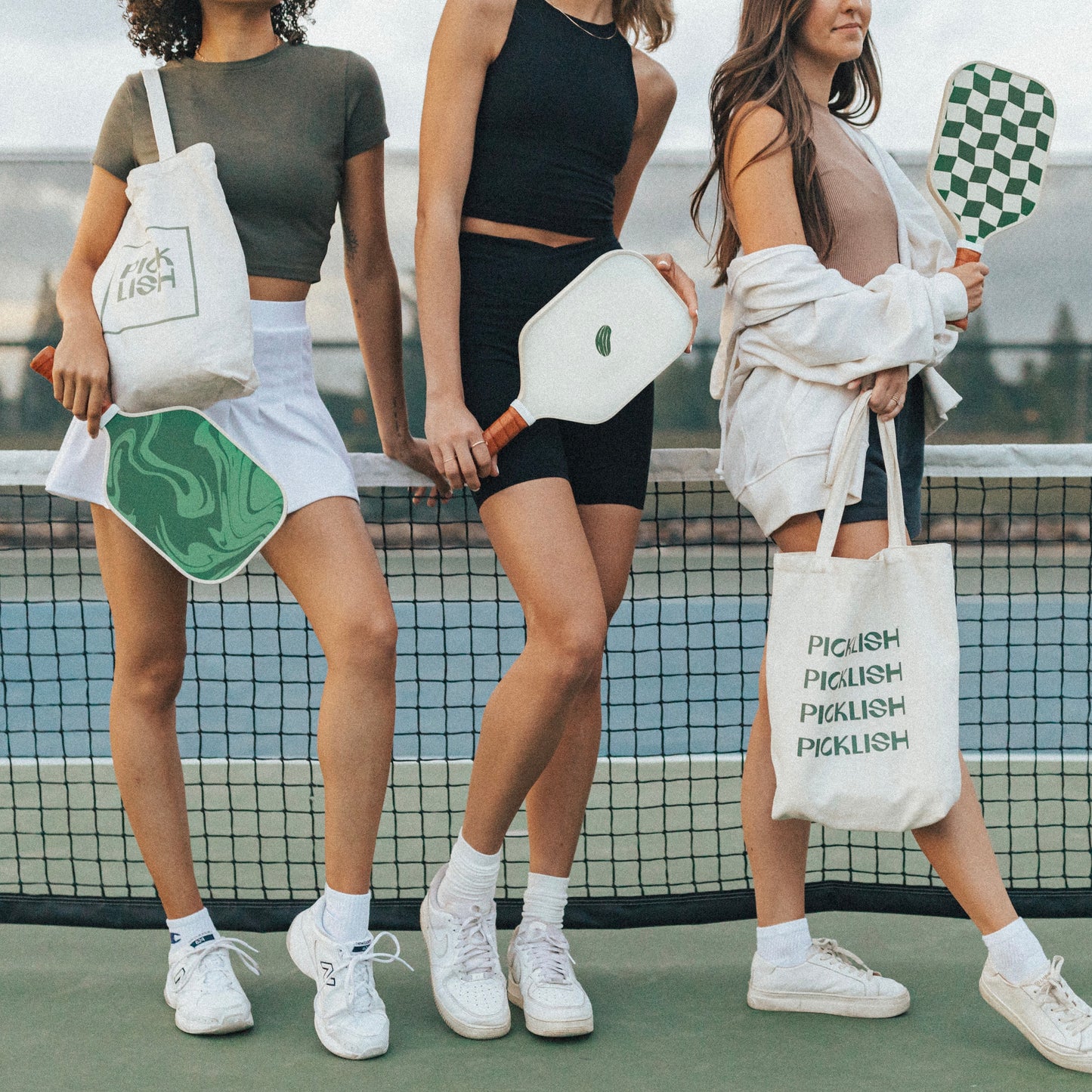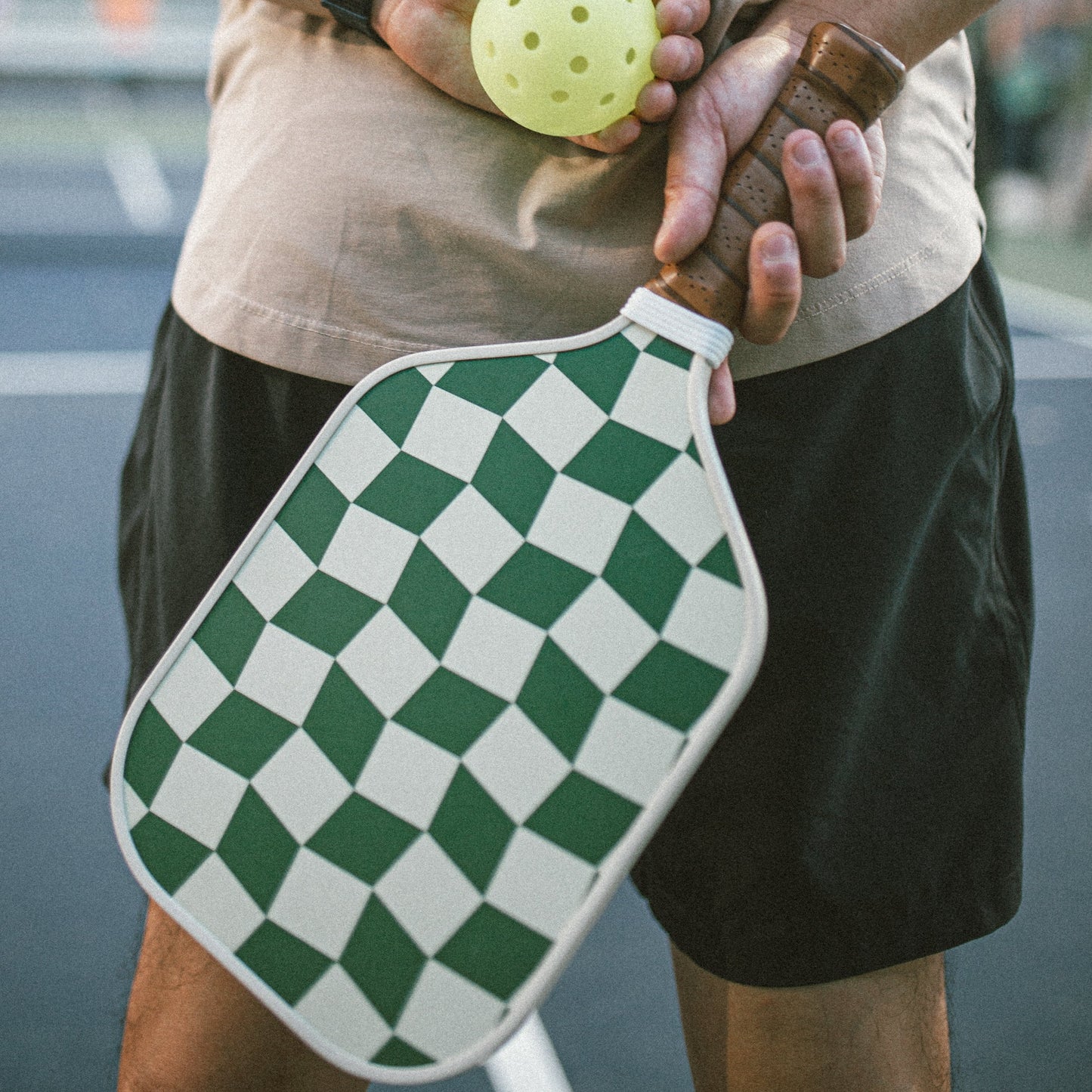 Highly Recommend!!
These paddles are amazing! They are so cute and the quality is top notch. It also came with a super cute tote. Highly recommend!!
Exceptional Paddle!
Best Pickleball paddle I've used! Great feel / wonderfully constructed. The grit provided wonderful control on the court and I loved the texture of the grip. Also… can't help but love the design 👌
Hoping to get a second soon!
Love it!
I was already blown away by the packaging and great design and attention to detail before I ever used the paddle. First time out, great experience. There's a bit of a coarseness to the paddle, which my previous paddles have not had. This has helped me with better control and the ability to use more English on my shots. Bravo, picklish team! Look forward to future products.